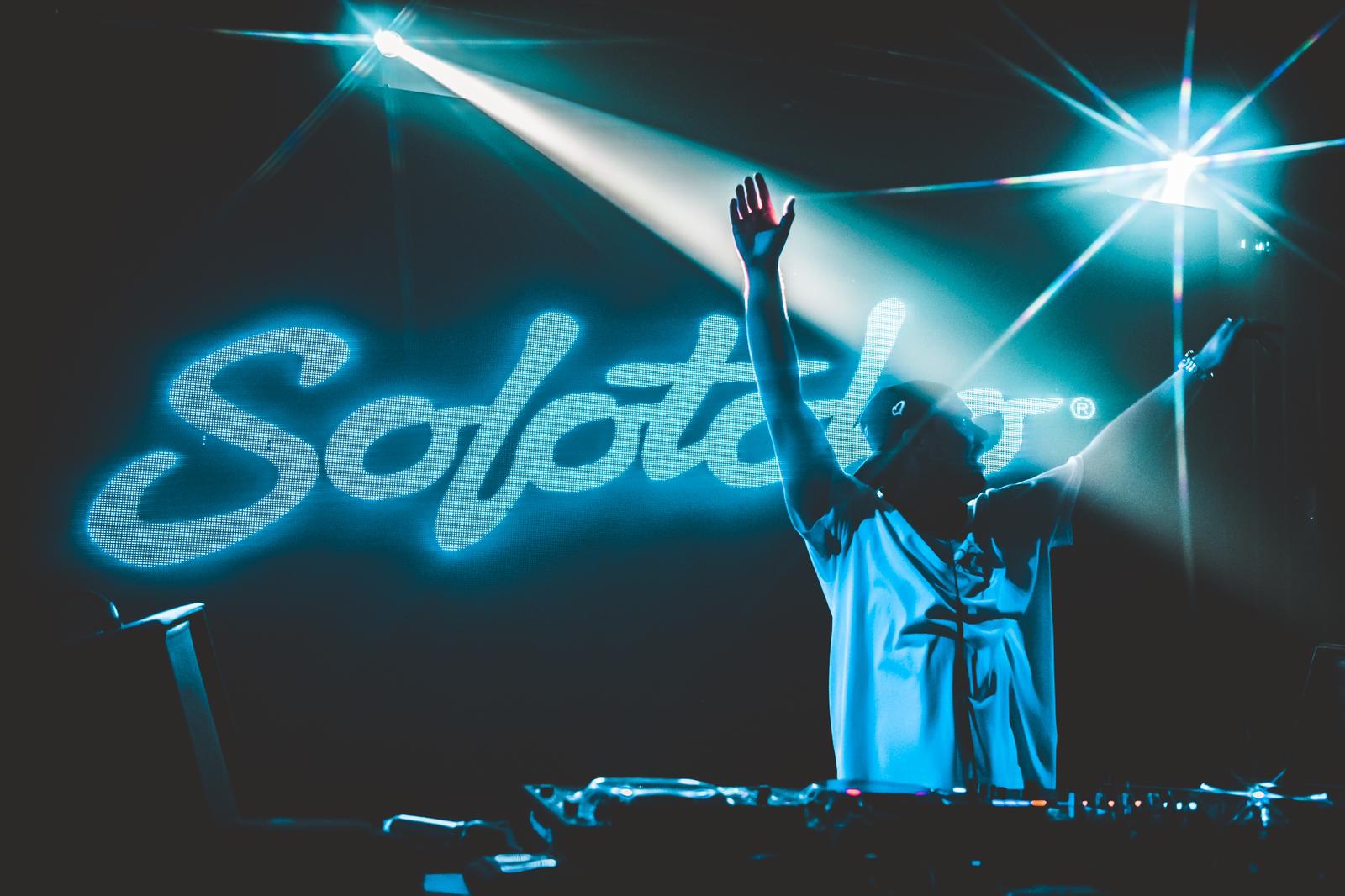 IBIZA
'Doing it for the love'
Born in Ibiza in 2017 and now based in London, Solotoko brings you a house filled with music, parties and fashion. 
When the label first started, founders Sonny Fodera and Amber Stone (Fodera) wanted to create an open space, giving artists at different stages of their musical journeys a platform to release great music and have it heard by a dedicated audience. 
Solotoko has allowed Sonny to release his music freely and independently. This has been a valuable opportunity to put out projects solely based on Sonny's love and belief for the sound he has created, without any limitations. 
As well as this, Sonny and Amber were inspired to throw intimate and inclusive parties that focused on a quality experience for all attending. Amber had recently finished studying at Central Saint Martins, so her degree in the Arts mixed with Sonny's musical talents made the perfect pairing. A group of good industry friends, including Sonny, would play their music all night long.  
The focus for Solotoko parties have always been punchy visuals and a hands on approach by those hosting the events. The smaller venues in Solotoko's earlier days blurred the lines between backstage and the dance floor. Everyone mixed. Everyone danced. This became the label's core. Everyone will remember those nights and this is what Solotoko is built upon. 
Shortly after throwing a series of parties held at Camden Assembly, London, House of Yes, New York, and Invisible Wind Factory, Liverpool, including live sets from artists Sonny Fodera, Camelphat, Lee Foss, Alex Mills, Saffron Stone and more, Solotoko worked towards its first release in music which dropped in early 2018.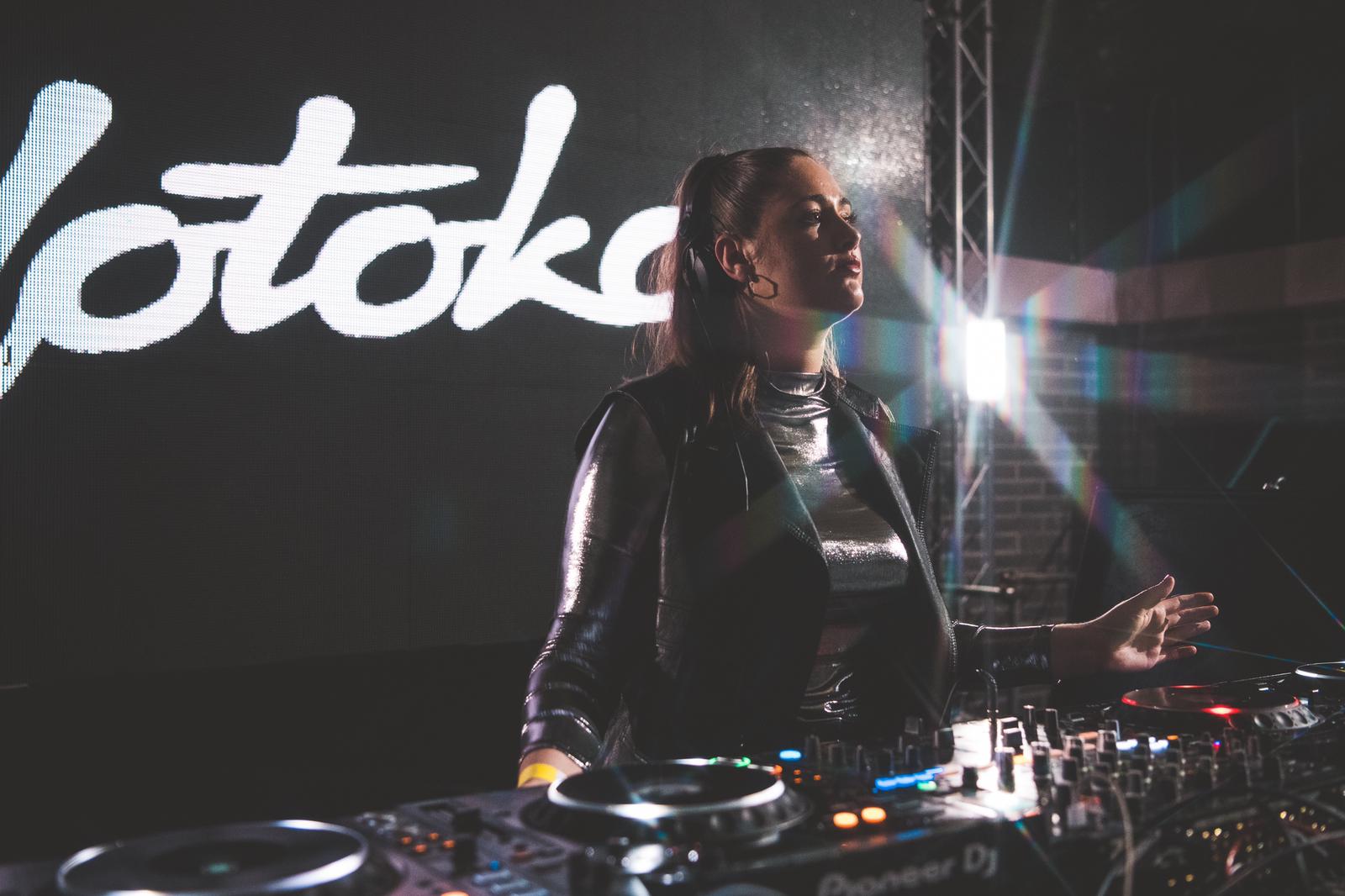 LONDON
'Growing'
Solotoko had officially landed and was not slowing down, with a steady stream of releases and full U.K. Tour lined up. The foundations were being laid and people were into it. 
Solotoko's debut release 'Moving Up' by Sonny Fodera and MANT was a bold introduction to the label, with support from industry legend Calvin Harris. This was followed by more music from Danny Howard, Gene Farris, Wade, Biscits, Saffron Stone, Miguel Bastida and more. It was a proud moment to be releasing artists that the label could build, as well as artists that were already established. Alongside these releases, earlier in the year Solotoko threw two more successful parties, one at XOYO London and the other at Manchester Academy, with performances from Sonny, Eli Brown, Josh Barry and more. It was a roadblock.   
Later in the year the very first Solotoko tour was announced and key artists on the label, including Sonny as the headline act, would be performing across the U.K. in legendary venues. The cities included Dublin, Liverpool, Leeds, Birmingham, Manchester, Newcastle, London and Glasgow. The visuals for all events are directed and curated by Amber, from the venue lighting, directing VJ assets, down to the artwork and any other details. Everything is considered. All shows sold out, until this day. 
A demand grew for merchandise. Designs were made and clothing was put into production, featuring bold Solotoko branding. This sold out real quick. It was a nice moment to see the Solotoko family representing in their tees and caps. 
Another valuable year was topped off with the launch of a Solotoko Radio show hosted by Sonny Fodera. You can still listen back and hear a mixture of live sets and mixes from various artists. The show was really well received with fans looking forward to the weekly broadcast.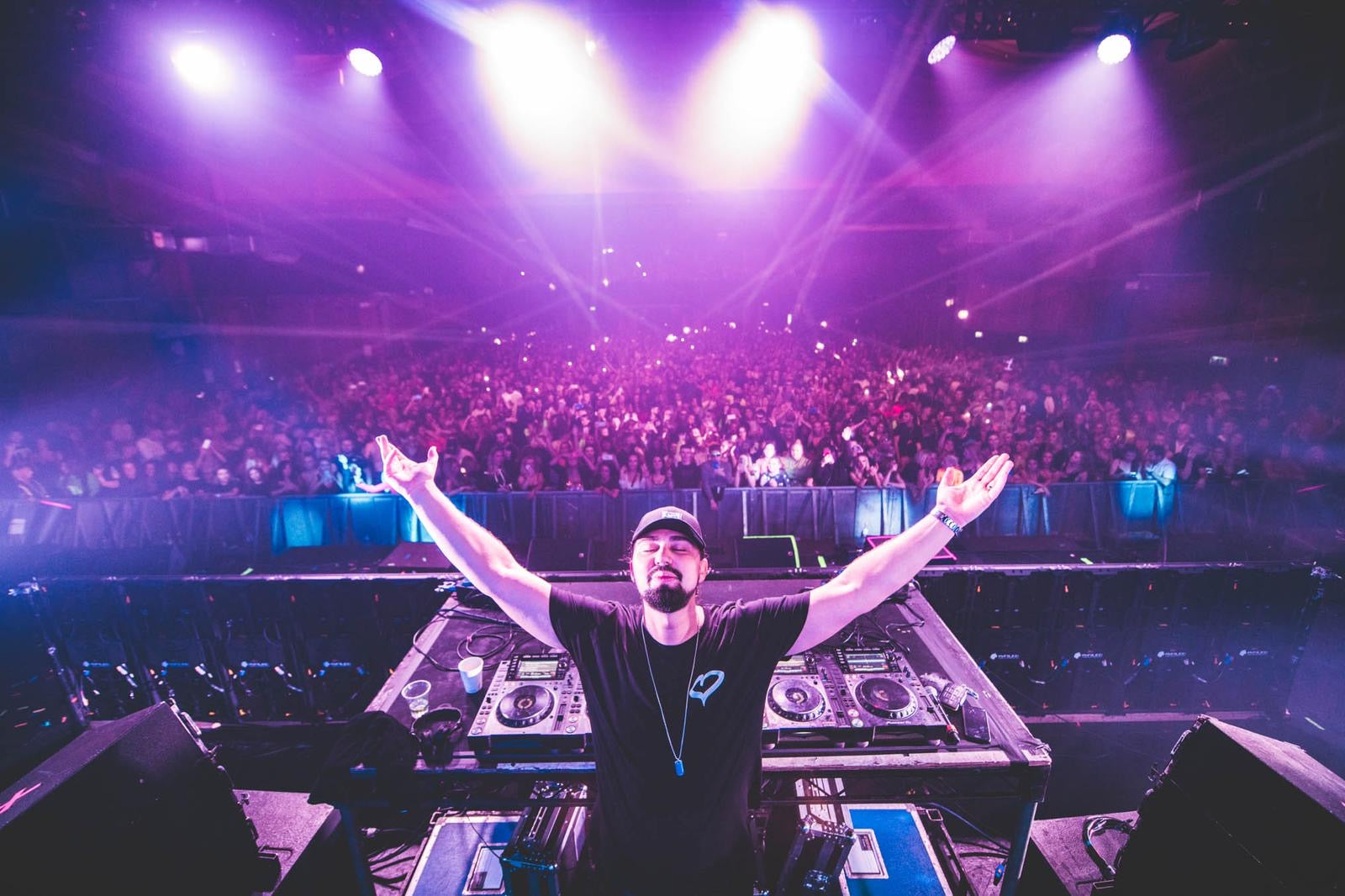 LONDON
'Albums and Festivals'
2019 was set to be the biggest year yet, with another U.K. tour lined up, more music, an album on the horizon by Sonny, a feature on Pete Tong's BBC Radio 1 Show and a Solotoko stage at a We R Festival. The label was ready to put all new ideas into action and pour magic into everyone's cups.
It was a hot start with releases 'Crazy Things at Night', 'Insane', 'Hurt Me', songs by Biscits, Sonny Fodera and Eli Brown. This continued on with drops from Piero Pirupa, Offaiah, Alex Mills, Cloonee, Gene Farris, John Summit and more. 
During this time Sonny had been working on an album, spending endless days and nights in the studio. It had been a busy, yet inspiring few years since launching the label, and at this stage the team had grown significantly. This was reflected too in Sonny as an artist. He named his album, 'Rise'. 
The album was a success and it felt special to have limited pressed vinyl copies. As well as featuring talented female artists such as Sinead Harnett, Janai, Lilly Ahlberg and more. Sonny was invited to join Pete Tong on Radio 1 to discuss his album and Solotoko. This was followed by an epic Sonny Fodera U.K. 'Rise' Tour. The shows were truly unforgettable with packed out venues and sold out shows.
A particularly exciting moment for Solotoko was their debut sold out show at Tobacco Dock, London alongside Gorgon City. With artists Dom Dolla, Nora En Pure, Pax and the list goes on. The venue was buzzing and the love for the artists and the label was ever prominent. 
Another year in the bag.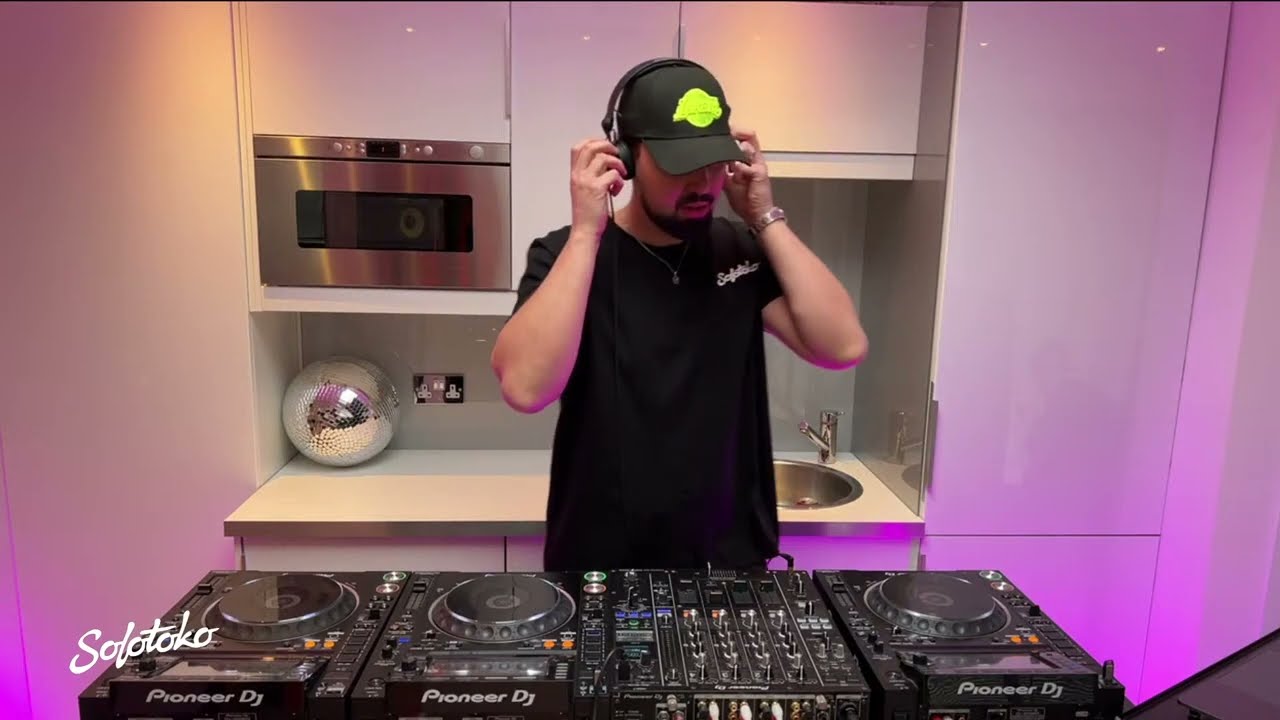 LONDON
'Live Streams'
We are doing this out of love with a vision to grow something that presents a sense of freedom and pleasure for all. So in lockdown, what do you do? 
The year was off to a good start with releases lined up, shows announced, merchandise in production and much more to come. Artists Saffron Stone and Kideko had just released 'Get Up' which got 'UK House Music' cover on Spotify, shortly after Saffron got the same cover for another song she released on Solotoko.
It was time for a sold out Solotoko show at 338, London. The demand for this was hot and parties had been selling out in just a few hours. The show was everything the team had worked towards and it exceeded everyone's expectations. Sonny, Chris Lorenzo, Biscits and Saffron Stone played sets that will be unforgettable to many. This would be the last show for a while. 
Lockdown. It was an extremely hard time for all, including the music industry. No shows, no touring for artists and hurdles for everyone to overcome. Although Solotoko couldn't throw parties, as a brand it was understood that continuing to release music that could help support artists and raise spirits was important. 'Moving Blind' was a particular favourite released by Sonny Fodera and Dom Dolla, as well as 'Energizer' by Joshwa.
Sonny became instrumental in 'live streaming' where many looked forward to his sets that were broadcasted across the internet. Solotoko's following continued to expand in a time that was difficult for all, the label was staying true to its core in providing some kind of joy during this time. Lineups were curated with Solotoko artists and the live streams continued.
Isolated in person, but brought together in many unexpected ways through the power of music and technology.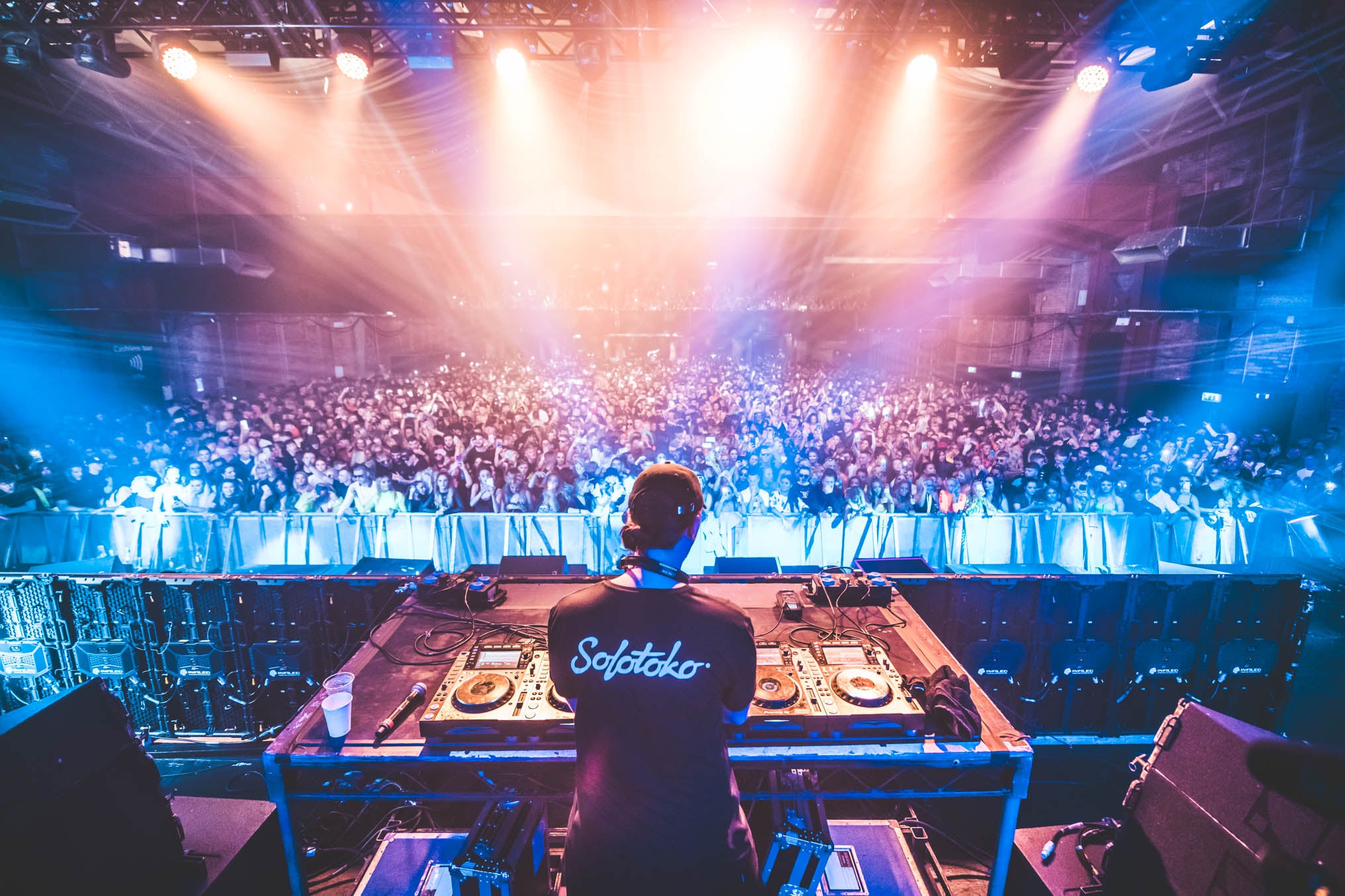 LONDON
'Emerge'
Life slowly returned to a new normal and Solotoko both reflected on past moments, but also planned for the future. The music industry started to open back up and there was a sense of hope. Sonny's library was full of new music after spending most of his time in his studio during lockdown, working on his next album 'Wide Awake'.
This would also be the year that Solotoko got its first overall number one record on the acclaimed music platform, 'Beatport', recognised and respected by many in the industry. 'Disconnected' by James Hype and Tita Lau quickly climbed the charts and people were hyped. A proud moment for all.
2021 was off to a bold start with a remix by Tom & Collins and SIDEPIECE, 'Fallin For You'. Followed by more music from CID, Clyde P, Sineah Harnett, Tita Lau, Lily Alhberg, Roberto Surace, Gabe, Biscits, Ashibah, Eden Prince, Reblok, Vintage Culture, to name a few. More Spotify covers featured artists on Solotoko, including a front cover feature of Lily Alhberg on 'New Dance Revolution' for her song 'Young Forever', which had over one million streams in just a month. 
After much anticipation Sonny Fodera's album 'Wide Awake' dropped later in the year. It featured Diplo, MK, Ella Eyre, Sam Tompkins and many other talented musicians. A big moment for Sonny, the team and the label. With billboards plastered around London and an album launch party at Night Tales, including a live performance from Sonny and Bru-C, it was a night to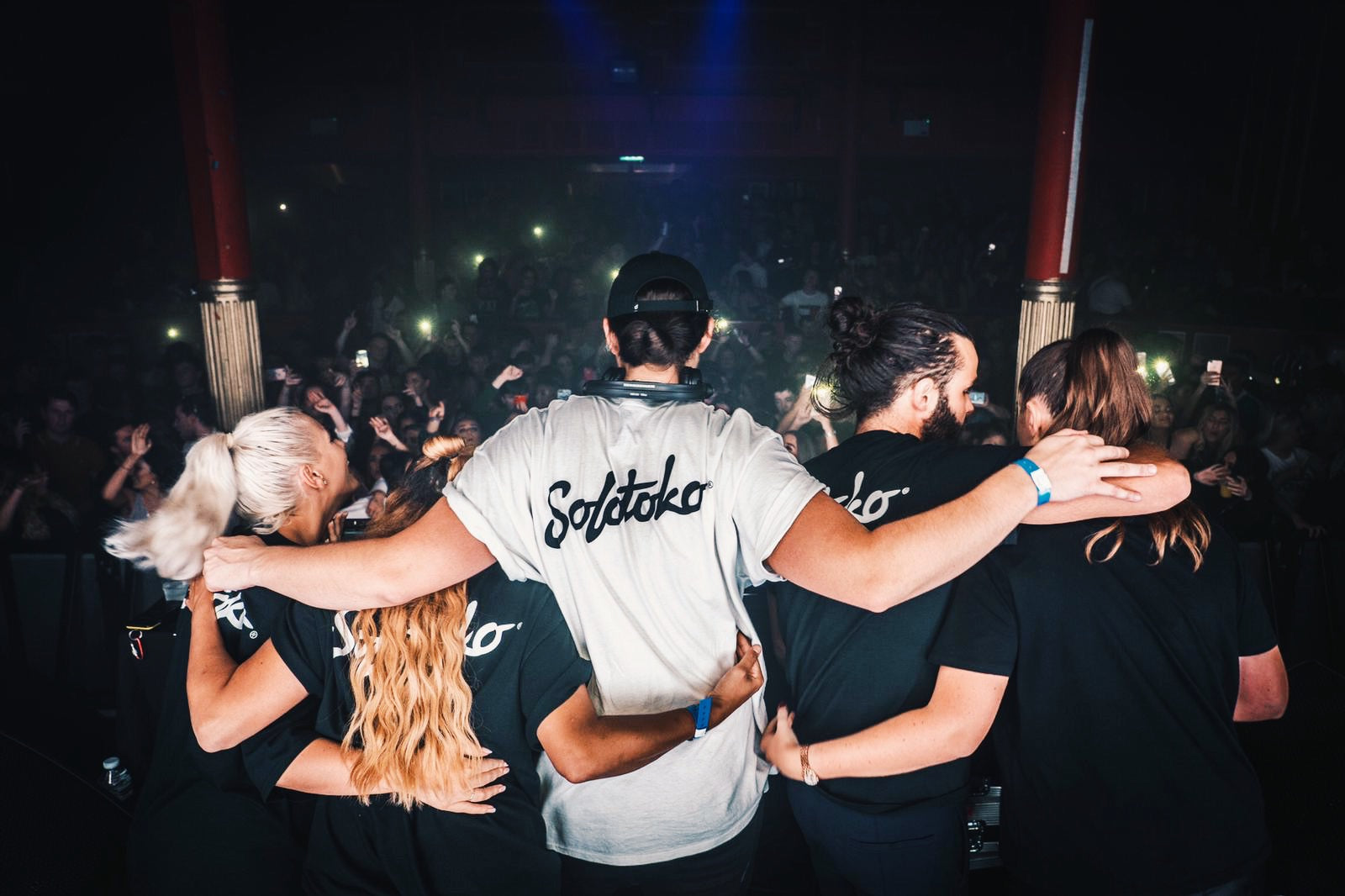 IBIZA
'Life'
Solotoko was very ready to level up again with an established roster of artists, community, a plethora of ideas and strong foundation to build off. 
Towards the start of the year Solotoko threw a party in Miami at the Sagamore Hotel with performances from Gorgon City, Diplo, Hayden James and Sonny Fodera for Miami Music Week. This show created a lot of buzz around the Solotoko Takeover we would later do at Amnesia, Ibiza, with artists Sonny Fodera, Gorgon City, Danny Howard, John Summit, Paul Woolford and more performing. All artists that have released on the label.
A headline Depot Mayfield, Manchester show for Sonny went on sale, along with two back to back nights at the iconic 02 Academy Brixton, London. All of these shows have sold out and will be taking place over the coming months. This is an immense moment for Sonny as an artist.
A true highlight of 2022 was the recent release of Biscits album 'Without U'. Solotoko is proud to have represented Biscits and released his debut album, a quality body of work. Biscits has been touring internationally and the response to him as an artist is clear, people love him. 
The label has recently received two 'hottest record' features on BBC Radio 1 for Sonny Fodera's tune 'Better', as well as Sonny, Gorgon City and Danny Howard's track 'Remember'. 
In 2021 Solotoko took its merchandise off sale, and since then we have been working on a new project. We are hyped to finally announce the official launch of Solotoko clothing. This will offer gender neutral streetwear, giving you a high quality, sustainable product. Welcome to Solotoko Clothing.